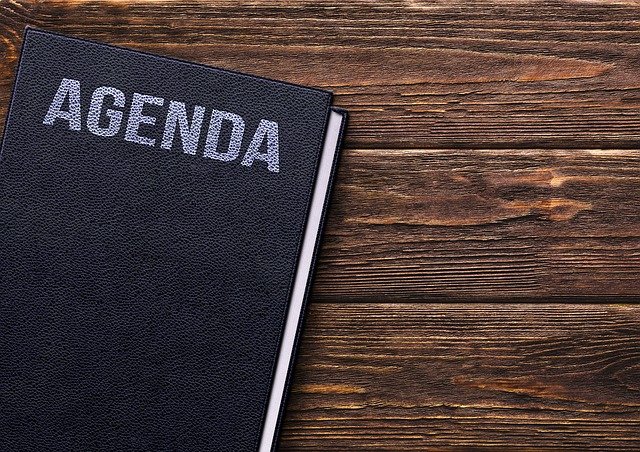 It can be hard to develop a virtual AGM agenda as it requires including all the participants in a discussion. But with a cliche topic, you do not get everyone's attention and a successful virtual meeting. 
As per the virtual corporate meeting platform experts, you can get great success if you choose the right topic for a better virtual meeting. 
But you wonder how to create a virtual meeting agenda that lasts long? Which topic can be helpful to get a beneficial outcome and result?
Here are the 8 Ways, full-fledged answers to all your troubling questions. 
---
8 Ways to Come Up with a Perfect Virtual AGM Agenda!
---
8 Ways that can be helpful to develop a perfect agenda for your virtual meeting are as follows: 
1.Start Preparing Your Virtual AGM Agenda a Little Earlier
Working on things a little earlier can be beneficial to achieving great success. So, you must follow the same approach for your virtual AGM agenda. 
The virtual AGM platform experts suggest performing proper research in order to create a topic as per the ongoing project or task. You will need to create a suitable plan for every step in order to attain a great agenda. Set a goal and purpose for choosing one topic. 
You should know the outcome you need to achieve and the purpose to fulfill during the virtual team meeting. But you will need a proper time for such a level of planning. Hence, start the preparation in advance. 
---
2. Look Into the Previous Already Covered Agendas
It can be hard to fulfill and achieve outcomes for all the previous meeting agendas. So, you can get a lot of unfinished agendas if you look into some previous AGM agendas. 
If you know how to handle such a topic and that outcome still can be achievable, then this can be a perfect solution for your research. You can explore a little about the agenda related to the problems, limitations, and others that still can be a barrier to your success. 
It can be helpful to solve the previous problems that no one was noticing. Hence, look for previous topics in order to achieve success. 
---
3.Think and Make a List of Attendees to Invite
You have to know the attendees to be presented at the virtual team meeting platform. It will be beneficial to decide the subjects around which all the participants can share their ideas and thoughts. If you select an off-track topic, it can be hard to reach a better solution, and the outcome of the virtual meeting will be zero. 
So, it is better to create a list of attendees you want in your virtual meeting. It will help you develop your agenda around a subject concerned the participants. 
---
4. Keep Your Virtual Meeting Agenda Collaborative
The main perspective of a virtual meeting agenda is to create some discussion and get the thoughts and views of everyone present at the meeting. So, your virtual meeting topic should be an agenda that can be helpful in creating a better discussion. It can develop a collaborative agenda for all the participants. 
Also, the solution for your virtual meeting should be a perfect collaboration with various employers. Team meetings are a way to increase the bond between the employers and managers. Team bonding can be another aspect you can consider while choosing an agenda for your team meeting.
---
5.Follow Questioning Style for Your Agenda Items
You can use the questioning style in order to engage all the attendees in your discussion. It can be helpful to maintain a better interaction among the team members throughout the virtual meeting. Your virtual team meeting agenda can attract and interest the attendees to start thinking of more creative ideas to make the task work and achieve success. 
Also, your questioning phrases can be helpful in knowledge sharing among the participants. You can share some unknown facts and figures that can be helpful in creating a better understanding of the virtual meeting topic. 
Additionally, you can provide a document with all the questions and answers you asked and shared about in the meeting. The top virtual corporate meeting platform provides a document library for information, flyers, brochures, and other details.
---
6.Set Out a Time Frame for Each Item
You should set a proper time frame for each meeting item. Using more time can disturb the complete timetable from start to finish. Moreover, you can start with a reasonable distribution of time and topics. Keep in mind that you have limited time to answer all the questions while discussing the issues. 
Ask your speakers and experts to create and frame a proper time for every session. They should try to solve various queries in a limited time and attain a fantastic achievement to finish their session in the decided period. Hence, you can achieve better results and goals with the best time management. 
---
7.Implement the Previous Meeting Feedback
You would have taken the feedback from the virtual meeting attendees. But what to do with it? How to use it for the betterment of your virtual meeting? You can use the follow-ups easily to know the things users liked the most and least. Also, it will be helpful to know the most engaging & interesting parts and liked profiles of the speakers. 
So, check the feedback you got in the last virtual meeting. Also, you can keep a list ready in order to use for the next virtual corporate meeting. Do not forget to include the parts again that can be beneficial to increase the networking and interest of the users. Hence, try to use the negative and positive feedback in order to create a perfect virtual meetings platform. 
---
 8.Include a Section for Action Items
You need to create a separate session for the tasks that require some extra attention. It can be the previous meeting tasks or upcoming projects. Moreover, give a separate time for such suggestions and create a better discussion panel. This way, all the doubts, and questions will be solved at the end of the virtual meeting, and participants will get an appropriate idea to start and complete the task. 
So, these are the various ways that can be helpful to create a virtual AGM agenda. You can use these ideas to develop a meeting with a higher success rate and outcomes. 
---
Hope, you will find this article beneficial in developing a perfect virtual AGM agenda.