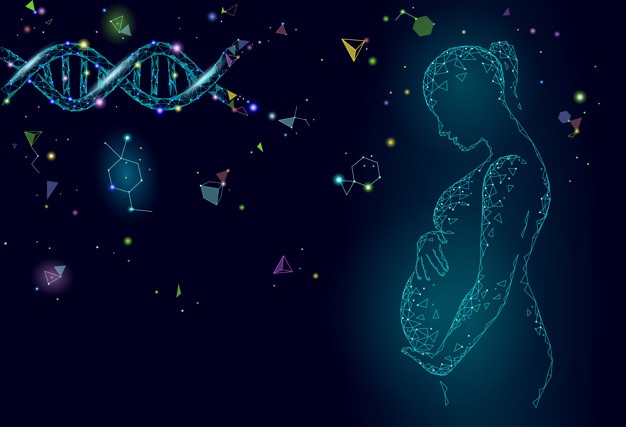 IVF is a scientific process helping those unfortunate couples who are struggling with infertility problems. The infertility problem can be either in men or women. From low sperm count in men or fallopian tube blockage in women, women may find it hard to get pregnant even after several try in both scenarios.
IVF is Assisted reproductive technology that has proven to be safe, effective, readily accessible and moderately affordable. Even after being one of the revolutionary treatments, there are many myths about IVF that are persistent in our Indian society.
Jaipur, the capital city of Rajasthan, is no different. Even after continuous effort, couples are still reluctant to the IVF treatment in Jaipur. Many questions arise in every confused mind before going to IVF Center in Jaipur.
This blog will address all those common questions that one asks from themselves or their relatives or even search in google before visiting the Infertility hospital.
We have approached one of the experienced and recommended IVF specialists in Jaipur, Dr Ruchi Bhandari of MishkaIVF centre. She has helped us get real answers to the questions that pop into every infertile couple's mind.
Common Questions Asked Before Going To Ivf Center In Jaipur 
Q. Will I be able to conceive after IVF treatment?
IVF treatment is one of the most effective options to get pregnant. When the cause of not getting pregnant is more complicated and stringent than going for IVF treatment can help you achieve pregnancy. But the success rate of getting pregnant after IVF is not 100%.
Q. How much time will it take to get pregnant after IVF treatment?
In IVF treatment, eggs are extracted from the female body and fertilised with male sperms in the lab. The fertilization result can be seen within 15 days of the procedure. A female ovulates 3-4 times in a month. It takes around 2- months for one entire process to get complete. In case the egg doesn't fertilise for the first time, three attempts are made in one IVF treatment package. 
Q. How many times I need to visit the IVF specialist for IVF treatment
When a couple visits an expert to treat infertility, a detailed examination is done on both male and female partners to diagnose the real cause. IVF specialists take the lead when the women eggs are not able to fertilise in her own body, or the men sperm cannot reach the women uterus. IVF specialists prescribe medicine and treatment to start from basic and need a few frequent visits to undergo IVF treatment.
Q. What is the success rate of IVF treatment?
IVF success rate depends on various factors like the age of couples, anatomy, and other infertility symptoms. Usually, the success rate of IVF treatment in Jaipur is around 35%-50%. 
Q. Should I try IUI or IVF for infertility treatment?
IUI is an ART process where semen is induced in the female body with a syringe's help. The fertilization happens within the body, and the rest procedure naturally happens, whereas in IVF, the eggs are extracted from the female, and fertilization occurs outside the body. If the real diagnosed cause of infertility is inefficient sperm motility, IUI can be easy and instant treatment.
Q. What is the cost of IVF treatment in Jaipur?
Total IVF treatment cost in Jaipur includes,
Pre-operative charges (medicine to improve quality of eggs, increase sperm count, remove any blockage in fallopian tubes, or any other complication),

IVF process cost, 

IVF hospital admission fees, 
Room charges and other medicine required during the treatment. 
The total IVF cost in Jaipur falls around 1.50 lakhs to 2 lakhs. 
Q. Can I get a deal or discount on IVF treatment?
You can try getting discounts and deals on IVF treatment packages.
Q. What should I check before choosing the IVF centre in Jaipur?
The best IVF center in Jaipur should meet the following prerequisites. 
It should have experienced an IVF specialist to perform the treatment.

It should maintain proper hygiene in the lab and IVF hospital.

IVF hospital should be assisted with a well-experienced radiologist, sexologist and paediatrics.  

The staff should be well trained and professional.

The success rate of IVF treatment should be more than 40 %.

The IVF cost should fall below 1.80 lakhs.

The IVF centre in Jaipur should have good reviews from google, just dial, practo and other medical listing websites.

The fair and authentic testimonials of their patients can also help choose the best IVF centre in Jaipur.

It should enrolled with ICMR
Q. Should I visit a gynaecologist or IVF specialist for infertility treatment?
The gynaecologist is a doctor who specialises in female anatomy. The gynaecologist helps to treat all sorts of women problems like pcod, PCOS, issues related to the female vagina, breast or uterus, whereas IVF specialists undergo training and fellowship to have a deep understanding and skills to perform IVF. IVF specialists are best to treat infertility problems. 
Q. I am trying to conceive for the last two years. Should I wait more before going for IVF treatment in Jaipur?
When a couple cannot conceive if they are trying for the last one year, it is rational to consult some gynaecologist or IVF doctor to know the real cause of infertility. 
Q. Will I have twins after IVF treatment?
No, a woman not necessarily delivers twins after IVF.
Q. Will the baby conceived by IVF treatment carry our DNA?
Yes, the egg and sperm of parents are only fertilised outside the female body. The foetus will carry the DNA of parents only. In the case of surrogacy pregnancy, the child may have different DNA. 
Q. Will there be any complications in my pregnancy tenure?
Women getting pregnant after IVF treatment lead an everyday life and follow the daily routine. The IVF specialist suggests extra precaution or rests only to the female who has any further medical complication.
Q. Will there be any complication while delivering the baby?
No, you can have a c-section or the normal delivery after getting pregnant with IVF treatment.
Q.Will the baby conceived by IVF treatment be healthy and fine?
100% of babies delivered at Mishka IVF centre after IVF treatment are healthy and fine.
In case of any more queries regarding IVF treatment in Jaipur, IVF cost in Jaipur, Best IVF centre in Jaipur, IVF specialist in Jaipur, drop a comment below.